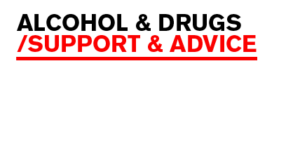 RFSL Stockholm has a counsellor service focusing on two issues, sex work and drug use. Read more about this free service here.
The social services in your town or municipality (kommun in Swedish) can also help you prevent and stop drug abuse. You can ask them for counselling and other social support. Often, your kommun can also offer anonymous counselling over the telephone.
You can also visit AA (Alcoholics Anonymous), CA (Cocain Anonymous, Mötesnamn "CA HBTQ") NA (Narcotics Anonymous) who sometimes have special meetings for homosexuals, bisexuals and transgender people.