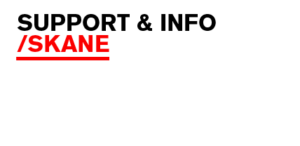 Advice, support, counseling for LGBTQ people who have sold or bought sexual services. Sex for money is more common among gay men, lesbians, bisexuals and trans people of all genders. But it is often something we do not talk about with anyone.
Sex for money can make you extra exposed to risks. Things can get worse if you keep everything secret, and if you do not know where to get help if you encounter problems.
If you need advice, support or treatment – contact us. Read more here.
We provide:
• free condom subscriptions
• anonymous HIV and STI testing with quick results
• support and advice on safer sex
• counselling
• help if you want to contact other local authorities or places for support
• advice and support via chat
RFSL Rådgivningen Skåne
Drottninggatan 36 (map)
040-6119951